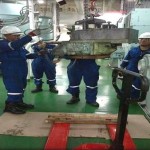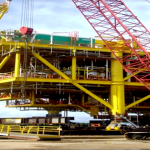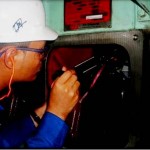 We provide a wide spectrum of engineering services for oil and gas processing facilities. Our comprehensive capabilities allow us to provide these services for an entire range of offshore oil and gas processing facilities for floating solutions (FPSOs, FSOs) and fixed platforms.
EXPERTISE IN PROCESS FACILITIES
Our multi-discipline expertise for upstream and midstream oil and gas facilities cover a range of processes including specific project delivery expertise in the following areas:
Power management for offshore facilities.

Water injection including de-aeration, filtration and treatment

Produced water treatment and disposal

Acid gas treatment processes (in liaison with technology suppliers of H2S, CO2, mercury and sulphate removal processes)

Chemical injection such as corrosion and scales inhibition, hydrate suppression, de-emulsification and acid treatment (e.g. for heavy oils and naphthanates)

Vent, drain, flare systems, utility systems including air, water diesel etc.

Enhanced oil recovery and slug suppression systems

Safety case and environmental engineering

Specialist studies such as QRA, radiation, dispersion, blast studies, RAM analyses, etc

Pre-commissioning and commissioning assistance
The other key strength is that our engineers work through the entire life cycle of project delivery from concept to design, procurement, construction and commissioning, thus being able to continually enhance design methods from lessons learned on each project.
Our engineers cover the following disciplines:
Process Engineering – including steady state and dynamic simulation studies

Mechanical, package, static and rotating equipment

Piping Engineering (including static and dynamic stress analysis)

Electrical Engineering (low, medium and high voltage, generation and distribution)

Civil/Structural Engineering (offshore and onshore structures including floating structures)

Naval Architecture & Marine Engineering
EXPERTISE IN DRILLING DIVISION

As a result of its continuous growth plans, we have recently established our Drilling Division, made possible with the addition of two highly experienced and seasoned oil & gas personnel, thus practically adding more than half a century of drilling, downhole, subsurface and production experience to Satin's already wide range of engineering services in the oil & gas industry.
The Drilling Division fits well with our vision of being the "Best in its Class Global Oilfield Services and Products Company". Initially aiming to provide simple, yet high quality services and products, such as centralizers, tubulars and downhole tools. Fueled by its customer-centric focus, we already planning to add electric logging, rotary steerable tools & drilling rigs to its existing wide range of services and products.
EXPERTISE IN MARINE AND SHIP SYSTEMS
We also provides marine engineering services which include conversion of tankers to FPSOs or FSOs, mooring systems (spread mooring and turret) risers systems and new-built FPSO or FSOs and other floating facilities, manage subsea infrastructure, pipeline and installation engineering using specialist contractors where appropriate.
PHASED IMPLEMENTATION
Our expertise range from concept selection to commissioning and facilities' handover to operations. The phases in which these tasks are achieved include:
Field development studies and concept selection

Bankable feasibility studies

Front End Engineering Design ("FEED") and cost estimates for FID

Engineering, Procurement and Construction Management ("EPCM") services

Project Management Consultancy ("PMC")  services

Commissioning engineering

Hand-over and Operations Support